One-to-one run coaching
Train with me in person.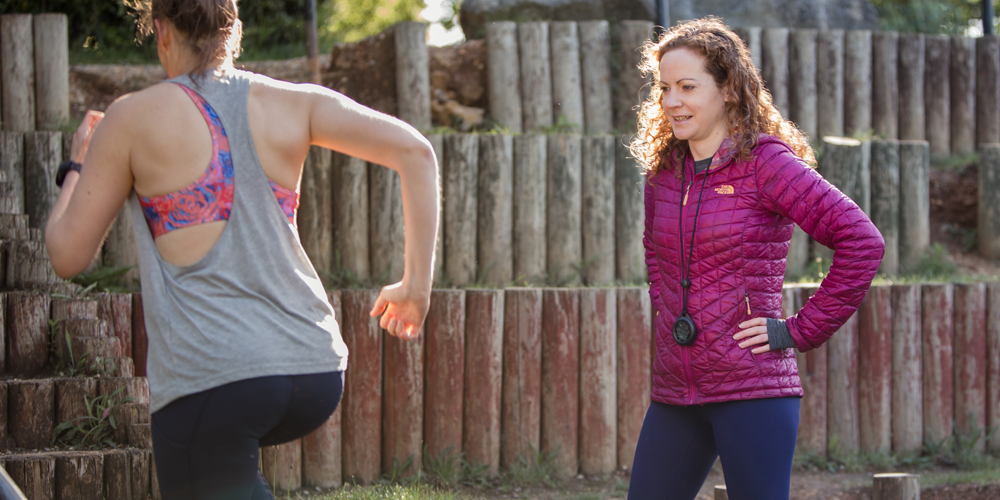 Need a little extra feedback on your running or some extra encouragement? One-on-one sessions will be personalised to you, your level and your goal.
So whether you're just starting out or want a little more support working towards a race, I can help with that.
I work outdoors, because it's the best place to run and it's good for the soul. I use a number of parks in north London including:
Finsbury Park
Clissold Park
Highbury Fields
Emirates Stadium
How it works
After our initial chat about your training background and aims, we'll agree and time and a place to meet up for your first session.
Your session will be designed to help you meet your long-term goal and will usually include running drills, interval training and some strength exercises.
We can meet as often as you'd like – some clients see me twice a week, other check in once a month. It's whatever works best for you.
Right from my first session with Laura I knew she'd be the person to get me through my first (and I think maybe only) marathon. As an enthusiastic but patchy runner with low confidence Laura's style was perfect for me. She has just the right balance, being able to talk through the science but also the fun of running, encouraging me when I was struggling and showing me how I could push myself to achieve things I never thought I would (like loving a good hill sprint). I would recommend her to any runner – new or old.
1 hour session £65
5 sessions £300
Payment must be made in advance via PayPal or bank transfer.
24 hours notice is required to cancel a session.
If you'd like to start training with me or have any questions, get in touch via hello@lazygirlrunning.com