Running groups | North London
I have friendly, women-only 0-5k groups for complete beginners and a 5-10k group for those who want to run a bit further. If you want to start running, and more importantly, start enjoying running – join us.
Beginners' 0-5k groups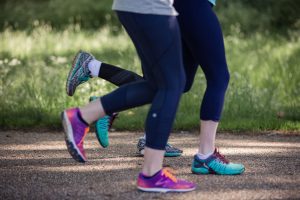 A 0-5k course for absolute beginners who are new to running and those returning after a long break. The course runs for 10 weeks starting very gently in Week 1 with just a minute of running at a time and gradually build up to 5k in Week 10.
0-5k Beginners – Finsbury Park
Saturdays, 10am
Starts 12 January
JOIN GROUP
Improvers' groups
We do a mix of hill sessions and interval training to help you get faster, stronger, and build endurance. Perfect for improving distance and speed. There are a range of abilities in the group, but everyone is able to work at their own pace. If you can run for 5k non-stop, this group is for you.
Improvers – Finsbury Park
Tuesday, 7pm
Starts 15 January
JOIN GROUP
Please read the FAQs page before signing up for a group.
How it works
The beginners groups meet every week for 10 weeks. It's £50 for the 10 weeks. I ask everyone to pay for the 10 weeks in advance instead of offering a 'drop in' rate so that the group is made up of the same people each week and that you're all working at the same level.
If you're not quite sure which group is right for you, email me and I'll help you decide.
For more details, see the FAQs page.
To be kept informed about future group start dates, pop your details in the box below and I'll be in touch soon.