Not running a spring marathon this year? Make a fellow runner smile by going down to support. Take a sign with you and cheer them up. I'll never forget the sign I saw during Brighton marathon that said "Run! Zombies are chasing you!" Be encouraging or be funny. Either way don't go for the old "Nearly there" at mile 3. It's neither funny or original and quite possibly dangerous – for you!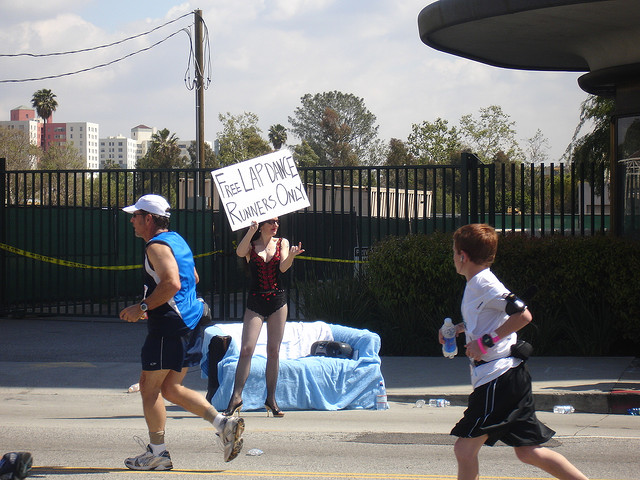 From the LA Marathon. Courtesy of Concrete Cornfields on Flickr.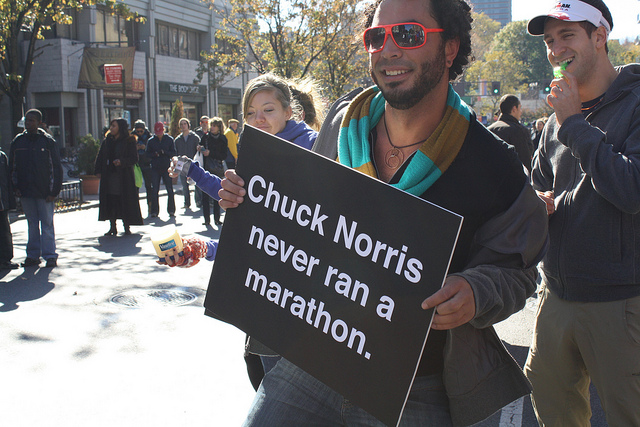 Colorado. Courtesy of Pavement Pieces on Flickr.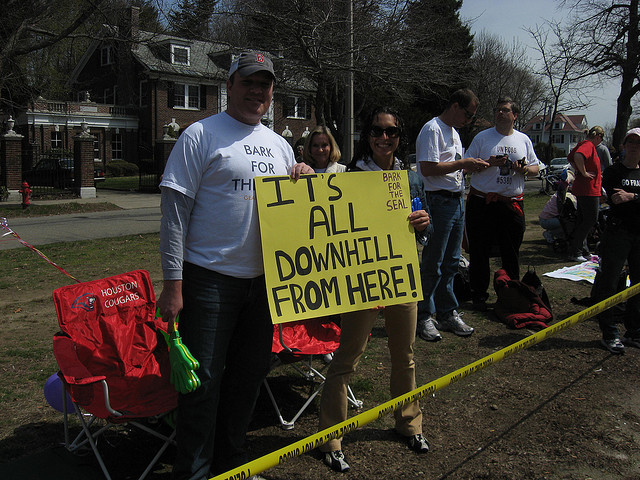 Sign at Boston marathon. Courtesty of WBUR on Flickr.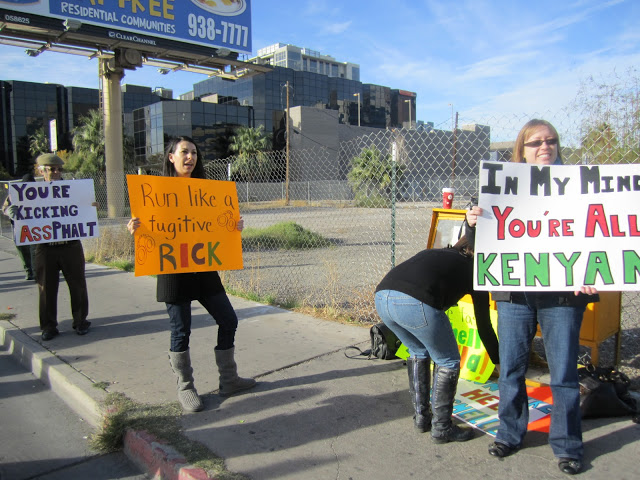 From the Las Vegas marathon – courtesy of fellow blogger Wendy. She's got a few more that are worth checking out.
What's the funniest sign you've seen a supporter holding during a race?
[NB: If I've used your picture and you want it removing – let me know]