I do a lot of things I shouldn't when it comes to running. I run too many races for a start (10 marathons and above in 12 months, whoops) and I sometimes run on a niggle when I know I shouldn't. But running every day without a rest – that's not something I can get on board with.
This is the time of year when the runstreak becomes a thing. Hashtags appear on social media encouraging people to run every day for a month. While I'm all in favour of getting more people running more often, encouraging beginners and helping people learn to love running – this is not the way. It's neither a sensible approach to training or a way to build a sustainable habit.
Now there are some people who run every day for more than a year. Good for them. Ron Hill has been running every day since December 1964. You can't help but be impressed by that. Well done Ron.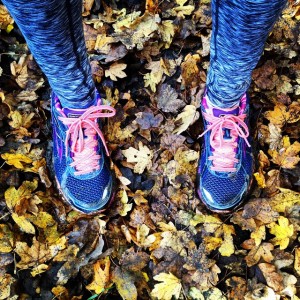 But just because Ron Hill does it, it doesn't mean it's a healthy way to approach running for the masses. Ron Hill may be in his 70s now, but he's a professional athlete – he was the second man to break 2:10 in a marathon, he was European marathon champion and he held world records across several distances. The man has form and years of sensible training in his legs.
I believe that training should be individual, and tailored to the athlete. It should be flexible and not rigid and prescriptive. Encouraging people to run every day is none of those things.
By committing to run every day and not give your body time to recover, you're signing yourself up for an increased injury risk. You're making running a chore and something that you HAVE to do – which won't help it become more enjoyable. And when the time comes that you miss a day – because most people will at some point – you're likely to stop altogether.
Many people are motivated by making a commitment and declaring publicly that thy're going to do something. Of being part of something. So sign up for a group or a club and commit to training with them. Sign up to a race and commit to a plan.
If you're a beginner, declare that you're going to run three times a week, or complete a 5k by Christmas (you totally have time by the way). For the rest of us, October, November and December are a time to chill out. This is the off-season for most of us who have been training for races throughout the summer. I know a lot of people don't like to take a break from running, but a break is exactly what you need. It's a time to allow your body to recover, repair and get stronger.
I have plans for the winter. I'm going to get back to swimming – I'm aiming to go twice a week. I'm going to do yoga more regularly and I'm going to write myself a strength program and get strong in the gym. I'm committing to things that will make me a better, stronger runner, and I definitely won't be running every day.