I kept fairly quiet about Edinburgh Marathon in the build up to it, so I'm now going to backtrack and do a couple of posts about the preparations that took place. Because, I don't want the silence in the lead up to the race to mislead anyone into thinking I didn't train for it and just knocked out a casual 3:30 marathon, because that definitely wasn't the case.
As always the build up was full of ups and downs, and it probably wasn't until the Saturday before the race that I fully committed to myself to run 3:30. My training had changed and my goal adapted as I saw improvements, the way that any good training cycle should. And that's one of the most important things I've learned over the years – we all set out in week one with a goal, sometimes training doesn't go to plan and sometimes it goes better than expected. Be prepared to adapt.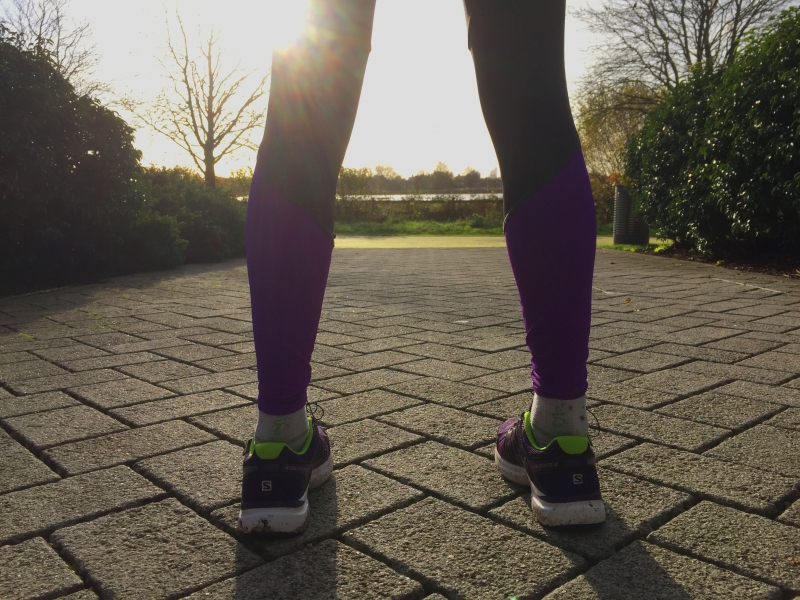 My plans and goal changed many times, so much so that when I started training back in January, I was working towards a 50-mile race, not a marathon. But I'm getting ahead of myself, for the full story we have to go back to last year.
Back in October I dropped out of Bournemouth Marathon. I was ok with my decision but frustrated at my injury and the fact that I hadn't been able to run the race as I'd wanted. I then had six full weeks off running to let my leg heal, but I didn't do nothing. I swam a lot during this period, my friend Katie writing me sessions to make me push myself and I got lot quicker in the pool. I also went to the gym and worked on my strength and stability.
After six weeks I gradually returned to running again, by which I mean a couple of miles here and there and then a parkrun which I was really nervous about. The weeks before Christmas I was building up to running a few times a week and totalling 20 miles a week. There's no rush when you're coming back from injury.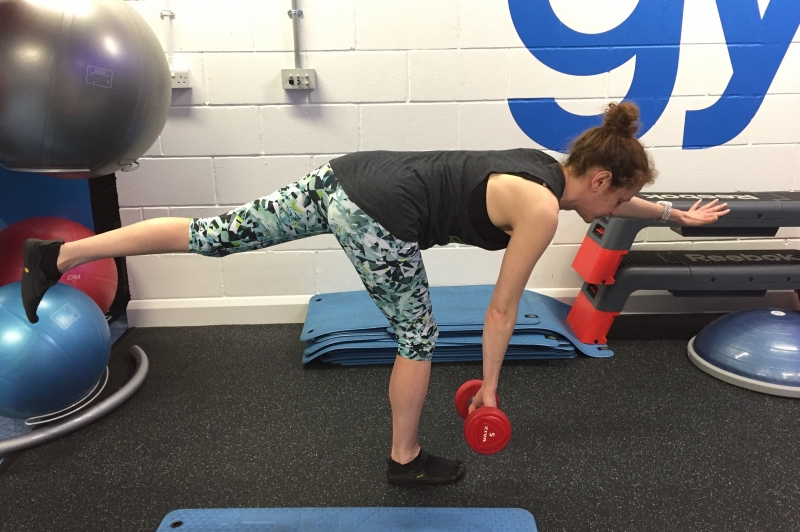 I'm looking at my Strava stats to remind me of some of the runs. Running felt hard after so long off. I ran a 10k race in 46:39 in December though, so while I was finding it difficult, I wasn't that far away from where I'd once been. This race was a bit of a test – a reality check to see what was realistic, what work I'd have to do and what training paces I was looking at. 10k races are good for that. You can't just build your training on what you want to achieve, you've got to start from where you are now.
A couple of weeks into ultra training in January, I knew my heart wasn't in it and my lifestyle wouldn't support it. (I wrote about that here.) After I withdrew from SDW50, my mileage stayed the same but the runs felt easier, as though a weight had been lifted. In my heart I knew I wanted to run a marathon again, but I didn't want to push my luck. The plan was to train for the Cambridge half for a 13.1 PB and then reassess after that.
Training for the half saw me doing some faster paced stuff than I would have for the ultra but it wasn't full-on speed work. I did a threshold session once a week and some strides or hill sprints after an easy run, and other than that it was mostly aerobic stuff with a couple of progressive long runs. I was still going to the gym twice a week for strength work and being mindful to keep on top of potential injury reoccurrence.
By the time the half came round my longest uninterrupted run was 10 miles and my hardest session was 2×20 mins at threshold pace. I felt good all the way round the half (despite a cold the week before) and finished in 1:41.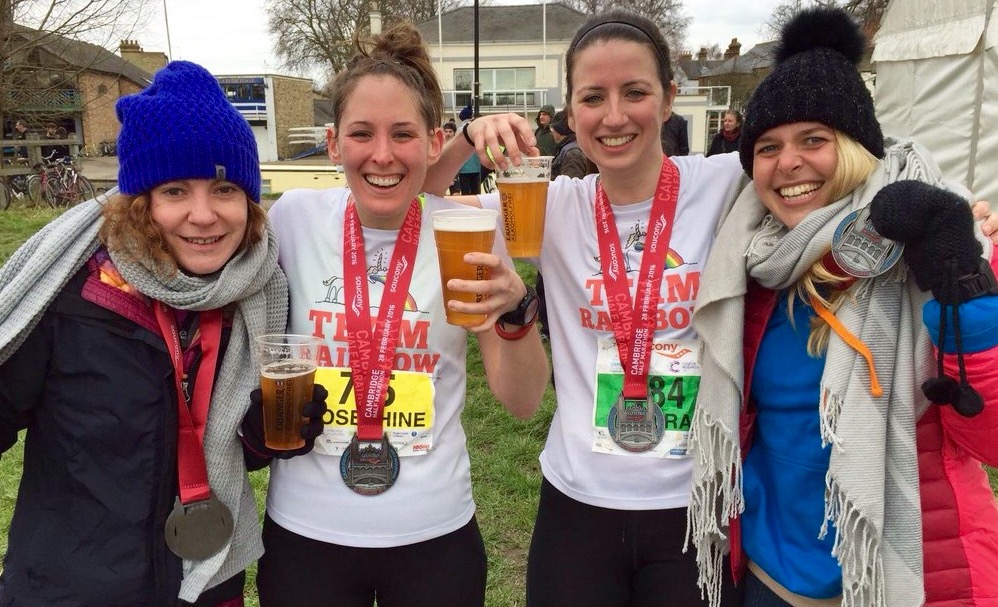 I took an easier week to recover from the race and thought about my options. I had a GFA place in London thanks to running 3:42 at Copenhagen Marathon last year so I decided to build up towards that. But three weeks in I developed a calf strain. It was probably a combination of not allowing enough recovery from Cambridge and my lifestyle not fitting well with the training I wanted to do. I run a mile or two here and there with my runners 4 days a week. It might not seem much but I've found that even one or two miles on what's supposed to be a rest day can affect me in not giving my legs a day off running completely.
After two weeks off running it was clear that London wouldn't happen the way I wanted it to, so I deferred my place. But I also had half an eye on Edinburgh. I'd entered it as a build-up race for Race to the King, but after another setback in a period of being unwell, it was clear that running 52 miles wasn't going to be a good idea.
From the start of April my weeks have involved 4-5 days of running per week of around 40 miles. My longest non-stop run was 16 miles, though I ran Hackney Half sandwiched between running there and home which totalled 20 miles that day.
My tempo runs built up to 10 miles at race pace and I did some speedier sessions on the treadmill or reps of the park. It's 1.5 miles round Finsbury Park with two hills each lap – I ran 4 laps at around half marathon pace with a 2 min recovery. Edinburgh has inclines so I put some into my sessions. Training should be specific to the person but also to the race you're training for.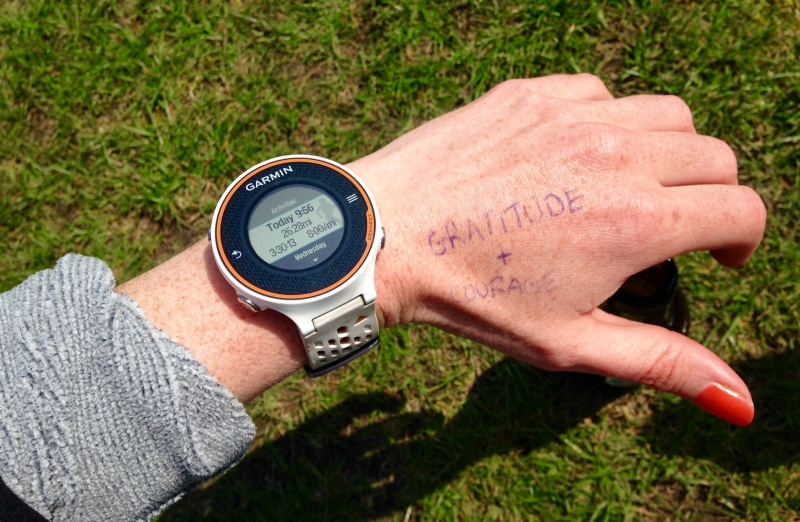 My biggest confidence boosters were the last 16 mile long run and my last tempo 10-miler. They're what gave me the courage to push on race day. Because I wasn't running 20+ mile long runs, I could hold a good pace for all 16 miles and finish feeling strong. Much better for my mind and legs than fading towards the end. And hitting race pace for 10 miles and feeling like I could keep running a week out from the big day gave me the desire to see what would happen if I kept going.
No two people are the same and I really believe that there's no one-size-fits-all approach to training for a marathon that works for everyone. The common thread, whatever your goal and whoever you are though, is it takes hard work.
If you need help training for you next race, check out my coaching options.